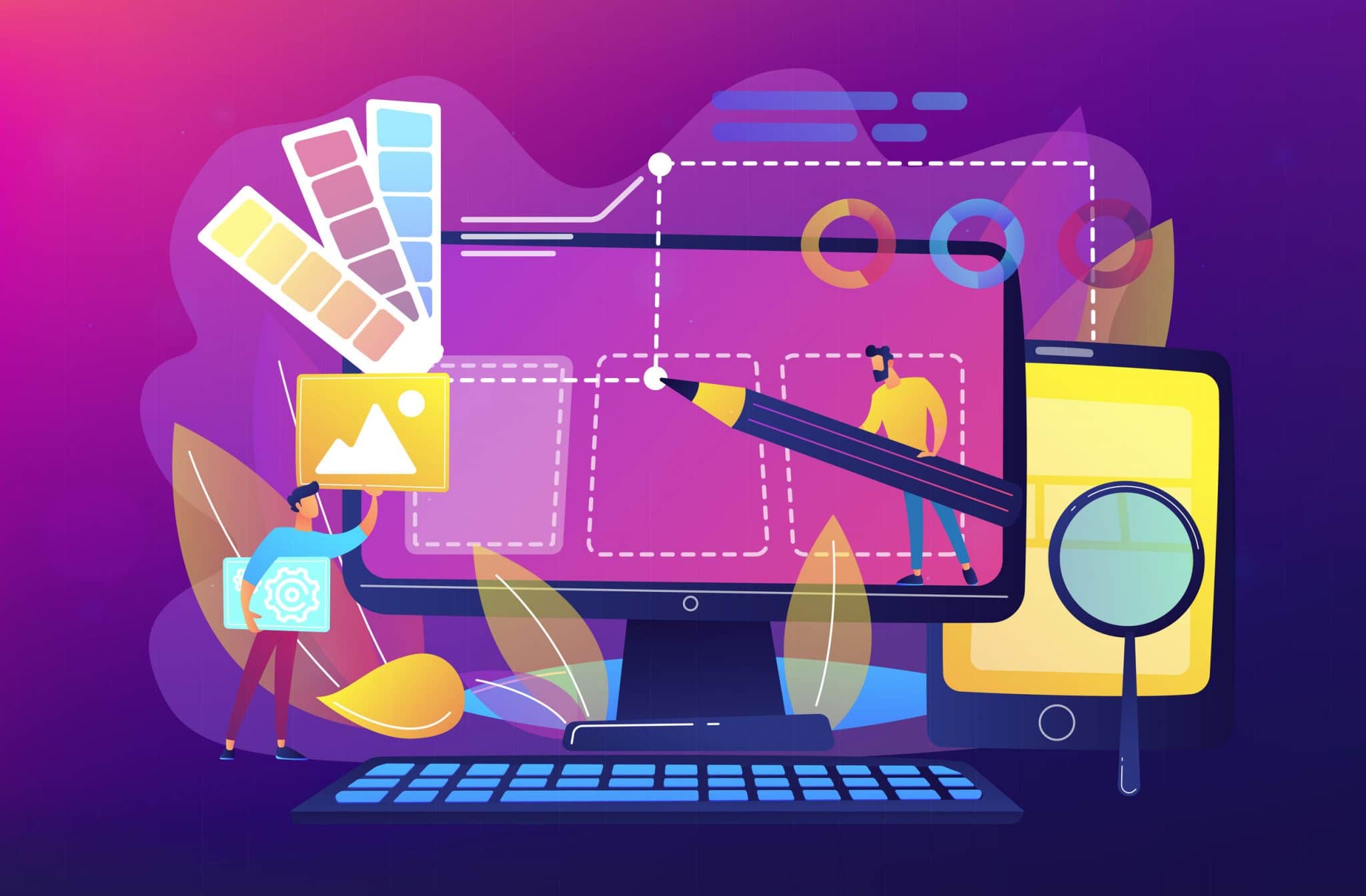 How to Choose the Best Web Design Team in Boca Raton: A Comprehensive Guide by Web Design Matrix
Looking for a stellar Boca Raton web design team? The choices in the immediate Boca Raton area are abundant, making it crucial to know exactly what you're looking for. From user-friendly WordPress platforms to local expertise, here's everything you need to consider. Web Design Matrix, your local web design company in Boca Raton, is here to provide you with 10 actionable tips to help you make the right choice.
Why Opt for a Local Boca Raton Web Design Agency?
Communication and accountability become exponentially easier when you choose a local Boca Raton web design team. Web Design Matrix is situated right here in Boca Raton, which allows us to deeply understand your business objectives and day-to-day operations. No need to fret about costly video teams from California or New York or losing control by outsourcing your project.
10 Tips for Choosing the Right Web Design Partner in Boca Raton
Tip 1: Be Clear About What You Want Make sure you're explicit about your expectations. Research and compile a list of websites that appeal to you, not just your competitors. Pick some for their aesthetics and others for their functionality. This will give your chosen Boca Raton web design agency a clear starting point.
Tip 2: Evaluate Portfolios Carefully Examine the portfolios of multiple Boca Raton web design companies. This gives you a glimpse into their design sensibility and technical expertise.
Tip 3: Ask for References Always request and check past references. This should include SEO work, content writing, graphic design, and any other services that are relevant to your project.
Tip 4: Consider Your CMS Options Do you have a preferred CMS like WordPress, Joomla, or Drupal? If not, ensure that whatever the Boca Raton web design firm selects is mobile-friendly.
Tip 5: Budget Wisely Having a realistic budget in mind is vital. Make sure the pricing is transparent, detailed, and agreeable before proceeding.
Tip 6: Inquire About Outsourcing Reputable firms like Web Design Matrix will handle all the work locally. Make sure to confirm this to avoid any project management issues later on.
Tip 7: Know Your Deadlines Set clear milestones and deadlines. Marketing can have some gray areas. Particularly, promises of set dates for first page Google organic traffic is a sign you should be cautious. Using Google ads PPC (Pay Per Click) to get your listing on the first page is much faster when first starting your business.
Tip 8: Who Owns the Content? Ensure that you will own all the content and design created for your website. If a Boca Raton web design company is reluctant to hand over the digital assets, consider it a red flag.
Tip 9: Before finalizing your choice for a local web design company in Boca Raton, take the extra step to examine their community engagement and online reviews. Companies that are actively involved in the local community often have a vested interest in seeing local businesses succeed. Check social media, Google Reviews, and even local forums to see how the company interacts with its customers and the community at large. High ratings and positive feedback are a good sign, but the way a company responds to less-than-stellar reviews can also be very telling. This additional research can give you an insightful perspective into the company's reputation and customer service.
Tip 10: Contact Web Design Matrix For trustworthy, locally grounded expertise, give Web Design Matrix a call at 561-409-6512. Your search for an "web design near me in Boca Raton" ends here.
Final Thoughts
By adding these extra layers of scrutiny, you're not only ensuring that you choose a qualified team but also a team that's respected and trusted within the Boca Raton community.
Your new website is a blank canvas, and its success depends on the Boca Raton web design team you choose. With these tips from Web Design Matrix, you're well-equipped to make an informed decision. Your dream website is just a call away at 561-409-6512.